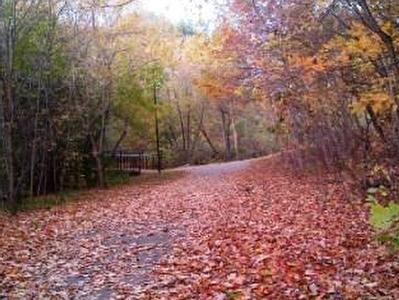 A Lifestyle Choice
Loving your Neighbourhood
When you buy a home in Erin Mills, you are not just buying a physical structure. You are buying into the neighbourhood, environment and amenities that make it distinct from other neighbourhoods.
Why I Chose Erin Mills
My husband and I moved to Erin Mills in 1978 when it was still mostly farmland. Our house was at the northern edge of the then-developed area. During our first winter my husband walked over and went ice skating on a pond just north of our house; during our first spring some cows escaped from a neighbouring farmer's meadow and we woke up one morning to find them browsing behind our back fence.
But we chose Erin Mills not for the then still semi-rural feeling but because of the future that we could see coming to the area. There were already beautiful parks and walkways, schools, and convenient shopping locations nearby. As the neighbourhoods grew, so did the amenities.
- Highway 403 came and gave us easy access to Toronto Pearson Airport and Highway 401.
- The Credit Valley Hospital came and brought us modern medical facilities that were only moments from our house.
- South Common Mall (now South Common Centre) came and brought us local large scale shopping, along with a community centre, a branch library, and an indoor pool.
- Erin Mills Town Centre came and brought us a major shopping centre, along with more public facilities such as a second library and second indoor community pool nearby.
- Smaller specialty neighborhood stores, such as Michael-Angelo's Market, opened and brought us options beyond the large chain supermarkets.
- Churches and schools multiplied. Our daughter was able to walk to grade school and high school, and she was only a few minutes away from her studies at the University of Toronto at Mississauga.
-The Erindale Go Station, which is only minutes away across the Credit River, has been continuously expanding its services.
What keeps us in Erin Mills? Location, amenities, and lifestyle.
- In addition to Highway 403, the QEW, Highway 401 and Highway 407 are just minutes away.
- In addition to the Erindale Go Station, South Common Centre is the western terminus of Mississauga Transit, providing easy access to the rest of Mississauga, and connections to Oakville Transit and the TTC, including express buses to the TTC Subway.
- The heavily wooded walkways of Erin Mills lead to the Credit River and the Mississauga Parks that provide year-round access to the Credit River.
- The neighbourhoods are wonderfully lined with trees and greenery. (For example, the magnolia tree that my husband planted in our front lawn when we first moved in is now almost as big as our house and is a sight to behold in the spring when it is totally covered with huge pink blossoms.)
- Erin Mills is a place where the residents go out for walks year round. You will always meet your neighbors strolling through the parks, walking their dogs, or pushing baby carriages.
After all these years we still love living in Erin Mills and I am certain that you would love living here too.